My recent post at More to Life Christian magazine on "The Rewards of Friendship and the Bonds of Family" sums up a few themes in Holding the Line that I think many people can relate to. Please enjoy reading it.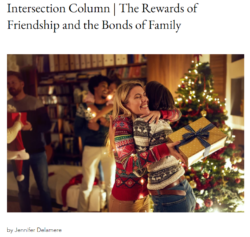 May your holidays be merry and bright, with many happy hopes for the new year.
And may there be plenty of books under your tree!
Jennifer Delamere