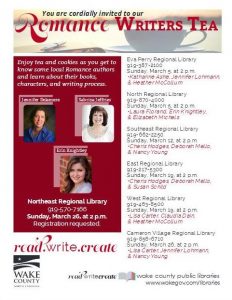 I'm excited to be part of this upcoming Romance Writers Tea along with Sabrina Jeffries and Erin Knightley at the Wake County Northeast Regional Library on Sunday, March 26.
Address is 14401 Green Elm Lane, Raleigh, NC 27614.
If you are in the area, I hope you will join us!