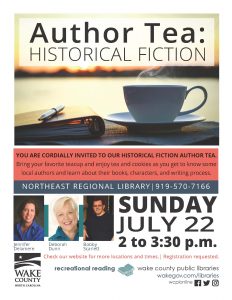 I'm excited to be part of two Author Tea events for Wake County Libraries in July.
These events are at 2 pm at the locations listed in the posters below and to the right of this page.
Enjoy tea and treats as we chat about books and take your questions.
Hope to see you there!